Exquisite Design.
Superior Performance.
It's about time your website started working for you.
WEBSITE DESIGN AGENCY IN GLASGOW
Bew Web is a website design company in Glasgow that specialises in custom website design and e-commerce development.​
The best websites are not merely a business card; they are an online storefront, a sales machine, and they have the power to be your most effective tool in growing your business.
At Bew Web we help companies with website development and design, constructing comprehensive websites that utilise top-of-the-line design techniques, complete development responsiveness and optimisation, and SEO service best practices.
Our superior performance gives you a satisfaction garauntee! If you are not satisfied, don't pay your remaining 50%.
We're also happy to offer a first page design before any payment has been made.
Your website will stand out and be better than your competitors as we stay on top of the trends and changes to keep your website looking fresh and running fast.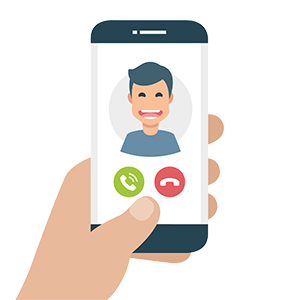 QUICK CHAT
We'll arrange a quick 10 minute chat to learn more about your business, find out what's important to you, your goals for the website and ask for any logos and photos you may already have.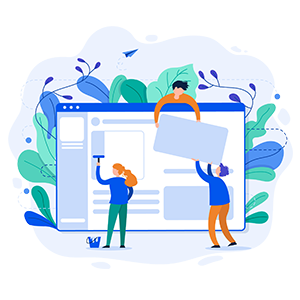 WE GET TO WORK
After learning about you and your business' needs we get started with the design process on a development website. During this process we'll keep you in the loop and ask for feedback throughout.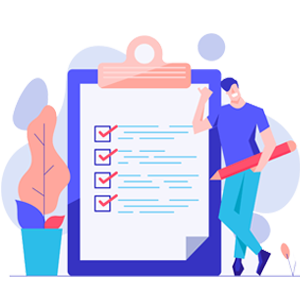 FEEDBACK
Once we have your website and content on the new development website we'll ask for your input. At this stage you can request unlimited edits until you're happy then we can sign off on the design.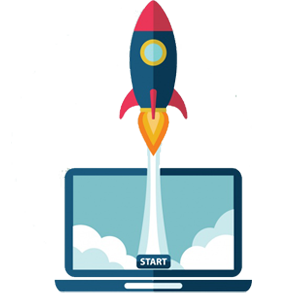 WEBSITE LAUNCH
We will launch your website linking it with your web address / domain name making sure that it has been submitted to google to start climbing up the ranking ladder. It's not finished here, we're available to help whenever you need us.
ONE PAGE WEBSITE
FREE OF CHARGE
Professional 1 page website

Personalised web address

Basic SEO

Contact details visible to customers

Option to expand

Email option available
START-UP WEB DESIGN
A 5 PAGE WEBSITE
Full, professionally designed website
Your own domain name included free for 1 year
1 Years FREE hosting
Google my business listing
1 Years website maintenance for updates and security

Basic SEO on images, content & URL's

Sumbitted to both Google & Bing
ADVANCED WEB DESIGN
GET FOUND ONLINE
Up to 15 web pages and e-commerce

Everything included from start-up package

2 months FREE advanced SEO package

Training on how to use the website

Build your online presence
Answers to Your Questions
Why choose Bew Web for your website?
We build beautiful websites that really promote your business. A website should be an online extension to your business and should promote you in the best way possible. Without a website you're missing out,with a bad website you're turning people away.
We ensure you'll have a quality, well designed, user focused website.
Why do I need to bother with SEO?
A website that can't be found is as good as no website at all. SEO, or search engine optimisation, is the process of getting your website found by Google and other search engines. Through qualty driven content, appropriate formatting, search term focused data and page speed optimisation, we'll have you climbing the ranks in no time.
How do I know that I'll like my website?
We'll consult with you from the outset on what style you'd like to go for and what might suit your brand best. If our brand packages interest you we'll work with you to discuss clour options also. When we reach delivery time, you'll be given unlimited revisions to ensure that you're completely happy with your new website.
What will my website include?
This is entirely up to you. We work on a bespoke, case by case basis. If you're after a simple, one page, "extension to your business card" style site then we can deliver that. Alternatively, if you'd like a site with hundreds of different pages of content, that's fine by us too!
We're happy to work to deliver eCommerce platforms and specialise in WooCommerce as part of WordPress sites.
Every website that we create includes our base SEO as standard plus free stock imagery (although your own imagery is often far better suited), and all website copy with your sign off. That's what makes us unique compared to other "design and deliver" style agencies.
We'll also happily install Google Analytics and Search Console for your site to allow you to track its progress. We can, of course, monitor this monthly through our SEO subscriptions.
What is content?
Content is the information that your potential customers can gather from your website. This could be in the form of the word you use to explain what you do, it could also take the form of photos, videos and other graphics.
Our Latest Projects
You can view some of our latest projects below, for more information please contact us.
Let's Work Together!
We've built hundreds of websites and online stores, now we're ready to build yours.
We Promise. We Deliver.
We help you with creative and strategic designs.
We have ample experience when it comes to transforming brands and their identities. Bew Web uses all that experience to create a unique brand image for you in packages that are made to suit your needs and budget.
subscribe for regular info